FREE SHORT STORY COLLECTION
I'm pleased to offer you a free copy of Rough Edges, a collection of my short stories. In this collection, you'll find:
A boy on a dangerous mission
A father who would rather be anywhere else than where he and his son end up
A man who finds a new way to mend his broken heart
And more…
Rough Edges is available exclusively as a FREE download for subscribers to my newsletter. That's right–you can't get this book anywhere else. Don't panic, though! If you sign up, you'll only get emails from me when I've got a new release to let you know about, when there's a discount running on one of my books, or if I've got some other major announcement. I promise not to bombard you with emails.
Click HERE to sign up and get your FREE copy of Rough Edges now.
*************
"Without a Care in the World"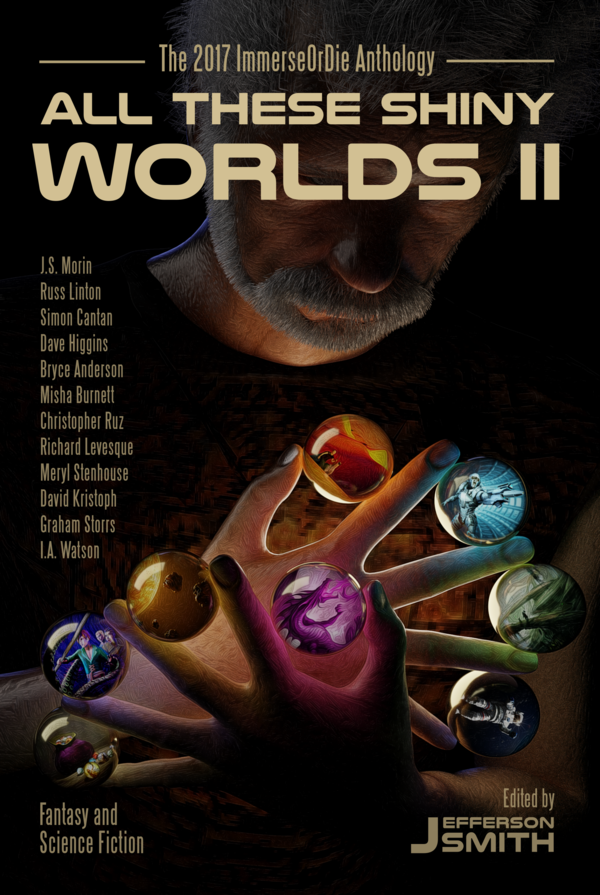 Giles just wants his family to be all right, but his family is a bit unorthodox. He's a General Labor Saver robot, and he's built a family with a former pleasure android, a prayer bear, and a sentient toaster. When one of his family members gets sick, Giles is faced with some serious choices. "Without a Care in the World" appears in All These Shiny Worlds II: The 2017 ImmerseOrDie Anthology. It is available for free at these vendors:
************************
"Rolling the Bones"
Dark forces are at work in the castle, and it's up the wizard's assistant to put things right. "Rolling the Bones" blends fantasy, science fiction and horror, and it appears in All These Shiny Worlds, the first Immerse or Die short story anthology. It is available as a free download from the following vendors:
************************
"Walk a Mile"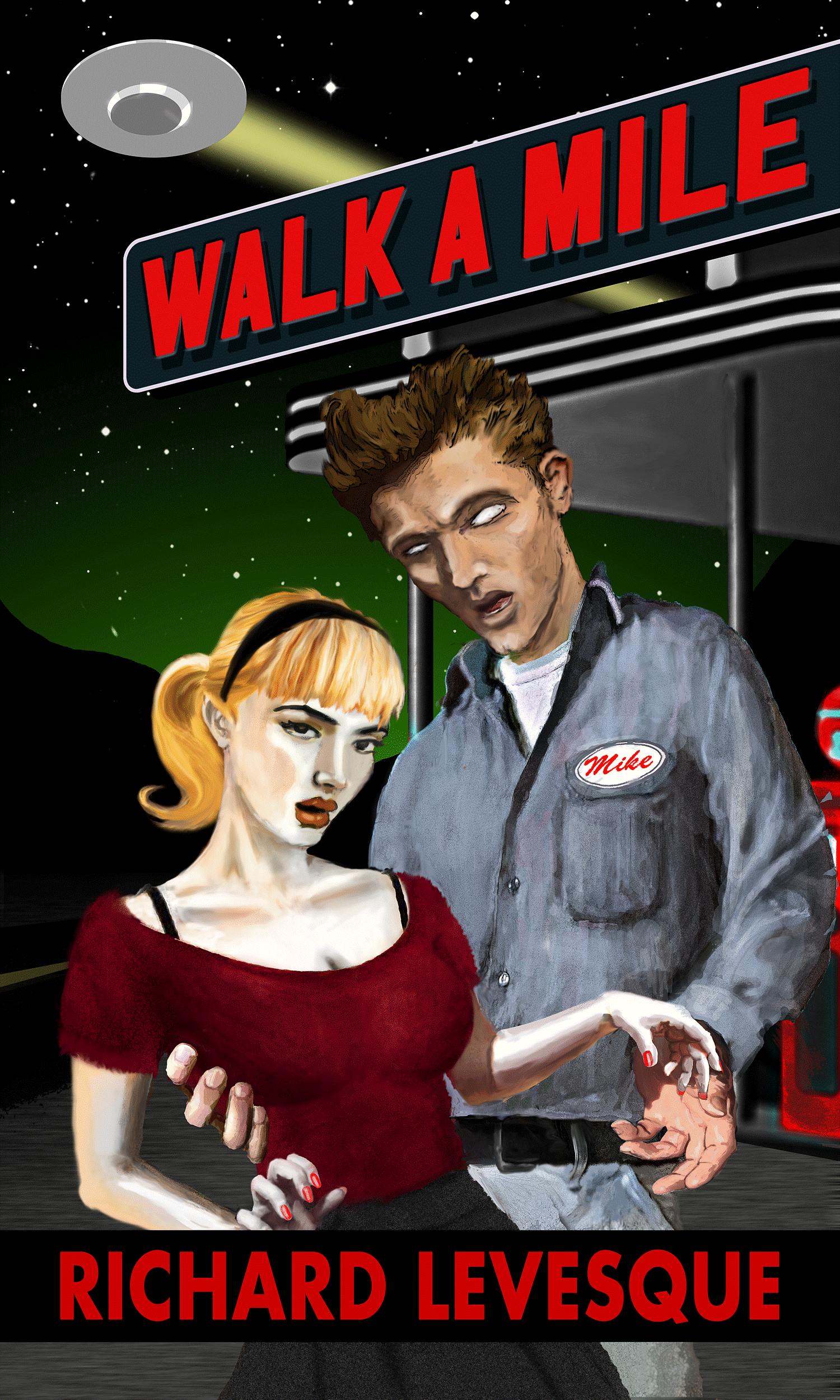 He thought the girl of his dreams was out of sight. Then he discovered she was out of this world.
Mike Parker has always had it bad for Ronnie Clark, the prettiest girl in town, but she's never given him a second look. Not until tonight anyway.
When Ronnie climbs out of her father's broken down pick-up looking for help, Mike thinks he's in the right place at the right time.
But he's about to learn that Ronnie Clark isn't what she seems. He's about to get to know her much, much better, and he's about to discover how far out of this world she is.
"Walk a Mile" is available for FREE at
Amazon
for Kindle and at
Smashwords
in formats for your Kindle, Nook, or other e-reader device.
********************
Thanks for checking out my stories. I'd love to hear what you think. Feel to drop me a message through the contact form.
Contact Me: