All of my short stories are available for free. Scroll down to see the details.
************************
"Rolling the Bones"
Dark forces are at work in the castle, and it's up the wizard's assistant to put things right. "Rolling the Bones" blends fantasy, science fiction and horror, and it appears in All These Shiny Worlds, the first Immerse or Die short story anthology. It is available as a free download from the following vendors:
All These Shiny Worlds is also available in paperback for $11.99.
************************
"Walk a Mile"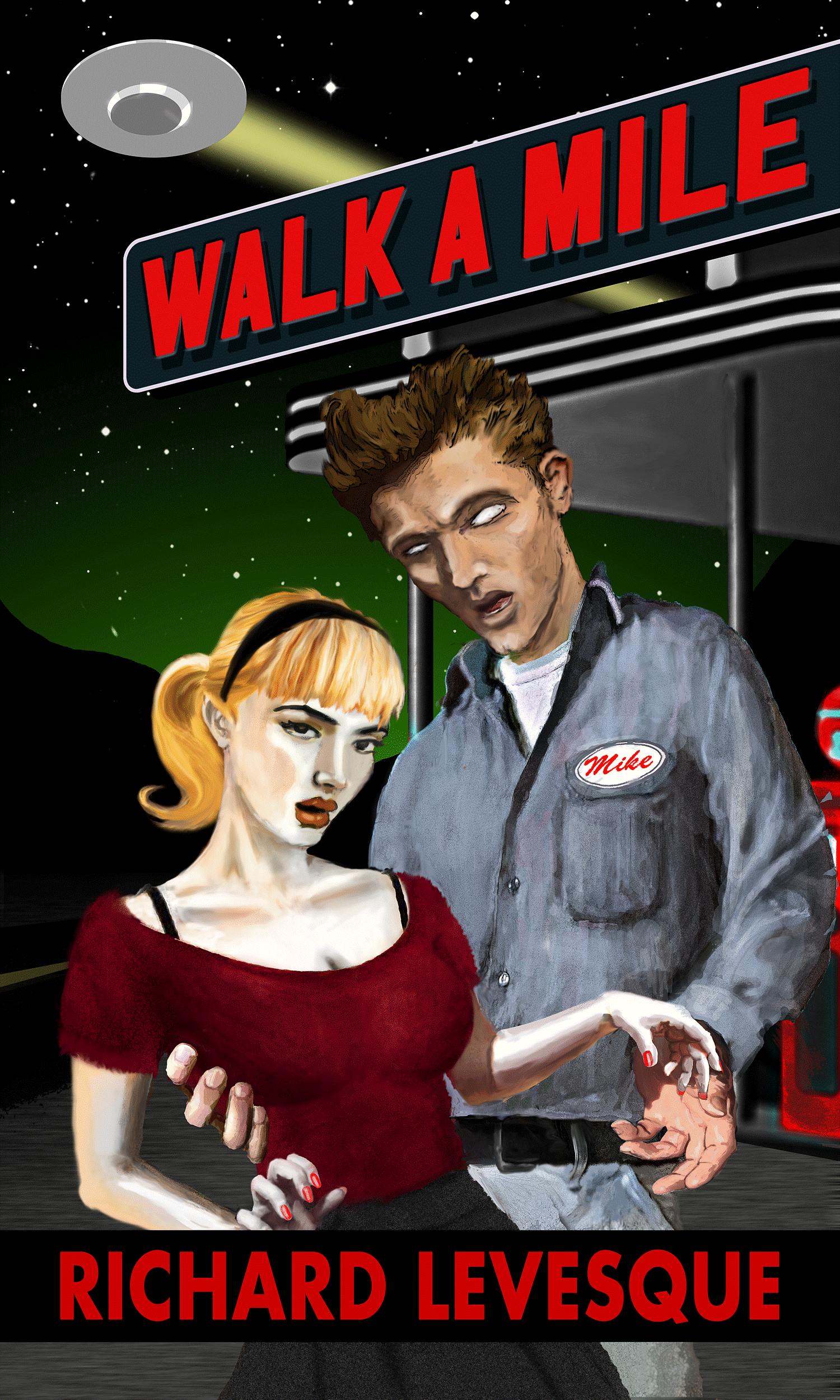 He thought the girl of his dreams was out of sight. Then he discovered she was out of this world.
Mike Parker has always had it bad for Ronnie Clark, the prettiest girl in town, but she's never given him a second look. Not until tonight anyway.
When Ronnie climbs out of her father's broken down pick-up looking for help, Mike thinks he's in the right place at the right time.
But he's about to learn that Ronnie Clark isn't what she seems. He's about to get to know her much, much better, and he's about to discover how far out of this world she is.
"Walk a Mile" is available for FREE at
Amazon
for Kindle and at
Smashwords
in formats for your Kindle, Nook, or other e-reader device.
"Walk a Mile" first appeared in the May 2012 issue of Lissette's Tales of the Imagination.
************************
 "Hungry"
It was a simple enough thing: just fifteen minutes at the park. But it wasn't just any park.
Read Hungry for free in the Fall 2015 issue of LiveWire.
***********************
"Side Walk"
A simple encounter between four people out for a morning walk. Or…maybe not so simple.
I posted this story here on the blog. You can read it for free–just a click away!
********************
Thanks for checking out my stories. I'd love to hear what you think. Feel to drop me a message through the contact form.
Contact Me: