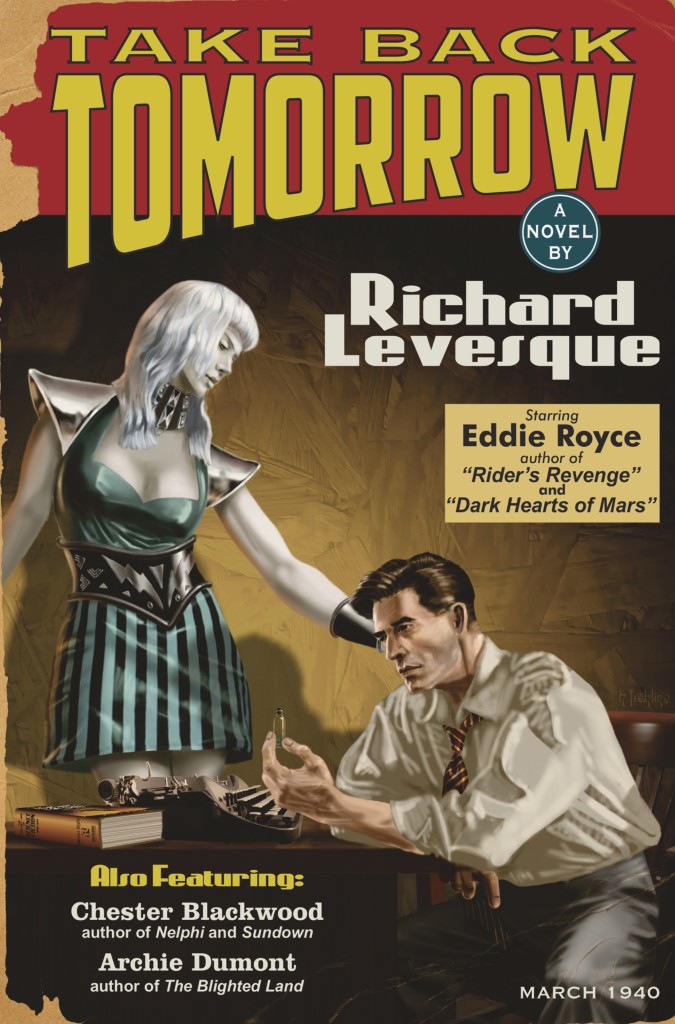 "Raymond Chandler meets Robert Heinlein in this fun and inventive crossover SF novel from Richard Levesque."—J. Orr, Amazon Reviews
Eddie Royce is an up-and-coming science fiction writer with a terrible secret: he cheats.
He knew he'd get caught, of course. Eventually. But not like this. When disaster finally strikes, it strikes big, and Eddie is confronted by the worst person imaginable: his idol, the SF master, Chester Blackwood.
To Eddie's great surprise, however, Blackwood has secrets of his own, and instead of outing him, the master story-teller quickly embroils Eddie in a real-life mystery of time travel, beautiful women, and Hollywood gangsters. But then Blackwood disappears, so if Eddie wants to keep both the fame and the girl, he's going to have to do the one thing he's never been able to get right before: plot his way out of a crisis.
And the stakes if he fails? The very future of science fiction itself.
"The pace of the story is quick, and the time transitions are handled well. Overall, this is a good novel, one that even readers with little interest in sci-fi might enjoy." — Publishers Weekly.*
"Hardboiled 30's crime thriller meets time-traveling pulp science-fiction for an original fast paced, page turner."—S. Sager, Amazon Reviews
"It has a distinctly 'noir' flavor as well as an old school science fiction feel. It is fast paced and clever."—C. Pellitteri, Amazon Reviews
"Apart from stopping to have something to eat I haven't been able to tear myself away from this until I had finished it. This is good old time story telling that is well written, and definitely well worth reading."—M. Bowden, Amazon UK Hall of Fame Reviewer
*This review was of the manuscript version submitted to Amazon's Breakout Novel Awards competition in 2012.
Back Cover: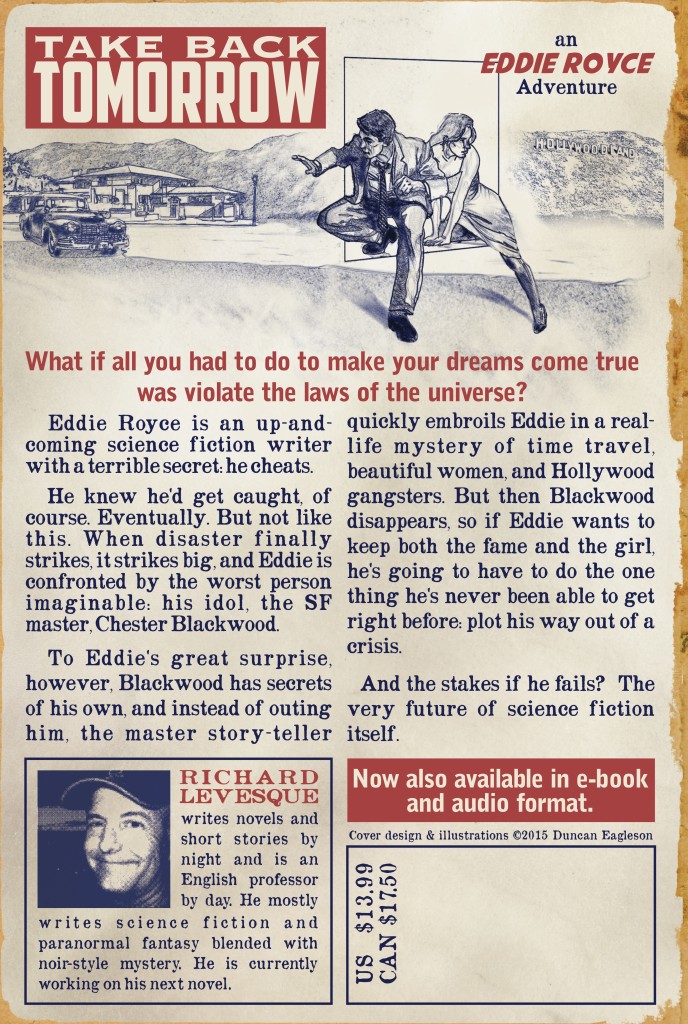 Contact Me: