Where the past just won't Let you be…
Welcome to the Echoes Collection–novels where classic science fiction and paranormal fantasy blend with a modern look at life as it might be.
The Unhuman Condition
After her research mission goes awry, Lespeth is desperate to go home and put the nightmare behind her.
Unfortunately for her, home is light years away.
Trapped in 1921 Hollywood, all she can do is find a way to blend in with the aliens who surround her until she can get back to her native planet. And that's going to mean dealing with the hoodlums, drug dealers and dope fiends who dwell on the city's dark edges.
She doesn't know that her journey is about far more than a safe homecoming. By the time Lespeth discovers that the fates of both her species and all of humanity are tied to the choices she makes—and the ones that more powerful entities have made for her—the path back to her planet may be closed to her forever.
Take Back Tomorrow
Eddie Royce is an up-and-coming science fiction writer with a terrible secret: he cheats.
He knew he'd g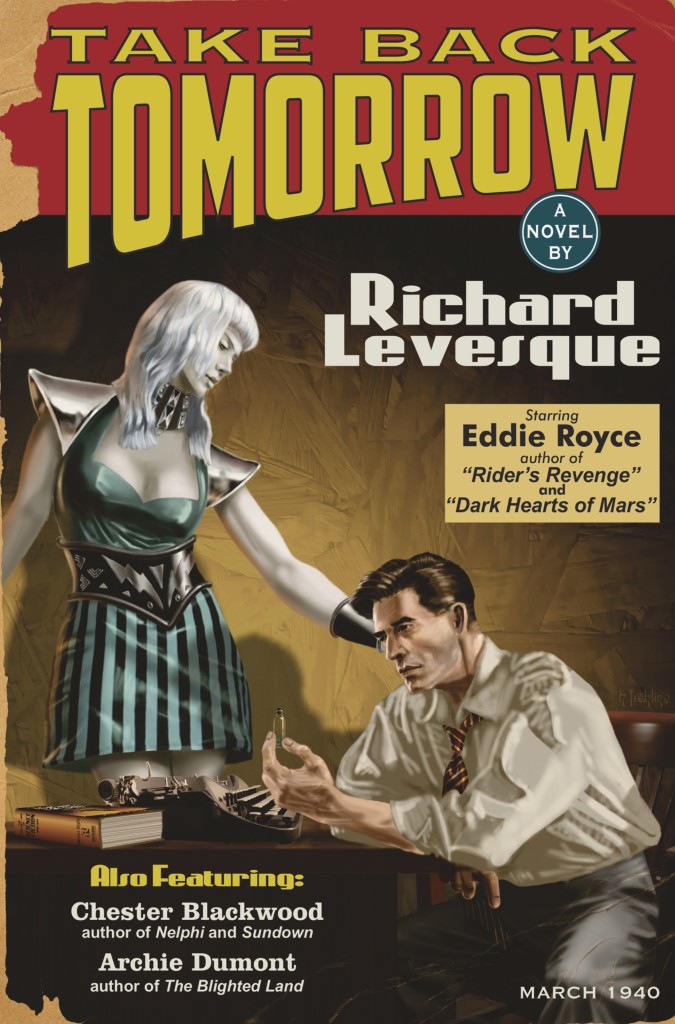 et caught, of course. Eventually. But not like this. When disaster finally strikes, it strikes big, and Eddie is confronted by the worst person imaginable: his idol, the SF master, Chester Blackwood.
To Eddie's great surprise, however, Blackwood has secrets of his own, and instead of outing him, the master story-teller quickly embroils Eddie in a real-life mystery of time travel, beautiful women, and Hollywood gangsters. But then Blackwood disappears, so if Eddie wants to keep both the fame and the girl, he's going to have to do the one thing he's never been able to get right before: plot his way out of a crisis.
And the stakes if he fails? The very future of science fiction itself.
"The pace of the story is quick, and the time transitions are handled well. Overall, this is a good novel, one that even readers with little interest in sci-fi might enjoy." — Publishers Weekly.*

*This review was of the manuscript version submitted to Amazon's Breakout Novel Awards competition in 2012
Watch the Book Trailer:
The Devil You Know
1946: The War May Be Over, But in Hollywood All Hell Is Breaking Loose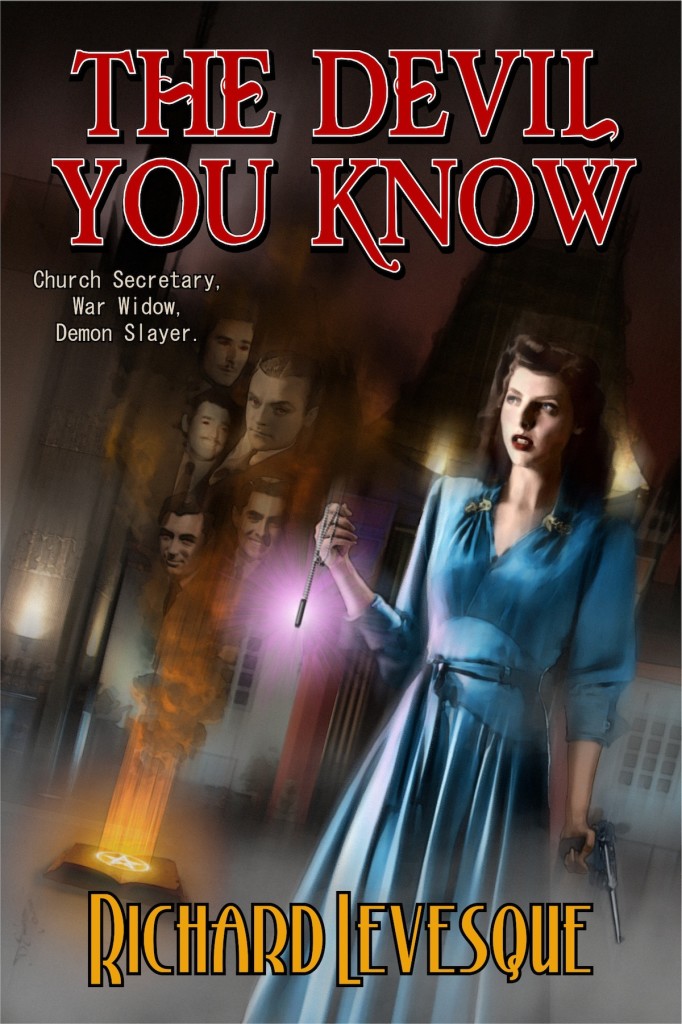 When Marie Doyle discovers that demons are seducing the young women of Hollywood, she doesn't know where to turn for help. But when a demon takes the soul of her best friend, Marie has no choice but to stop them herself.
Church secretary, war widow, and now demon slayer, Marie enters a world she never knew existed—a world not just of desperate ingénues and Hollywood scandals, but also one of ravenous monsters.
The devil you know may be better than the devil you don't, but for Marie Doyle the choice might not matter. With demons on the loose and no one else aware of the truth, her only option is to send them back to hell—even if it means risking her soul.
Foundlings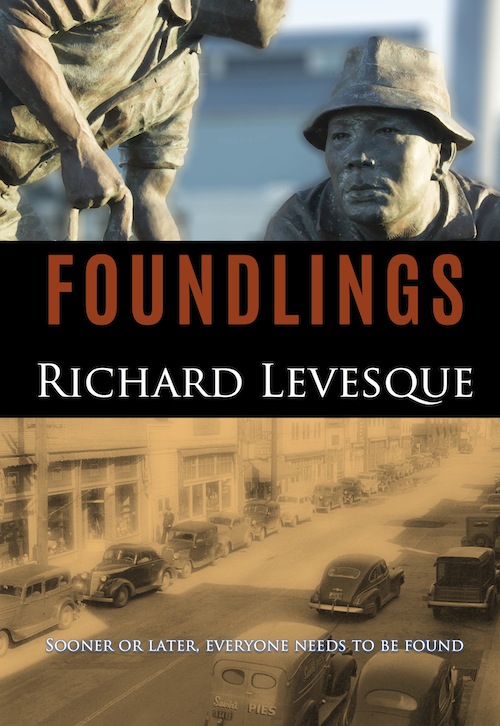 Sooner or Later, Everyone Needs to Be Found
Derek Chandler had it all—the education, the promising future, the beautiful wife—but a tragic accident changed everything and his life now stands in ruins. Haunted by the ghosts of what might have been, Derek tries to lose himself in his new job, but what begins as a minor academic mystery soon unravels, leaving him with the burden of a second truncated life: that of long-vanished science fiction writer, Kichiro Nakamura.
Convinced that finding Kichiro is somehow the key to finding his own peace, Derek is drawn into a frantic search of modern and post-war Los Angeles as he tries to reconstruct the shattered kaleidoscope of American and Japanese cultures. And the key to everything just might be the beautiful—and very suspicious—tattoo artist, Yuki Kamikaze.
Jefferson Smith, of Immerse Or Die book reviews, has this to say about Foundlings:
"Foundlings is one of those books that readers will love but booksellers will hate, because it totally refuses to sit neatly in just one category. It dances delicately between mystery, period drama, and cultural exposé, and gives more than a passing nod to geek culture. But what really reached me was the haunting, poignant romance that plays out softly, over decades of louder crashing history. No, it's not a seller's book. Foundlings is definitely for readers. And they will treasure it."
Ace Stubble: Dead Man's Hand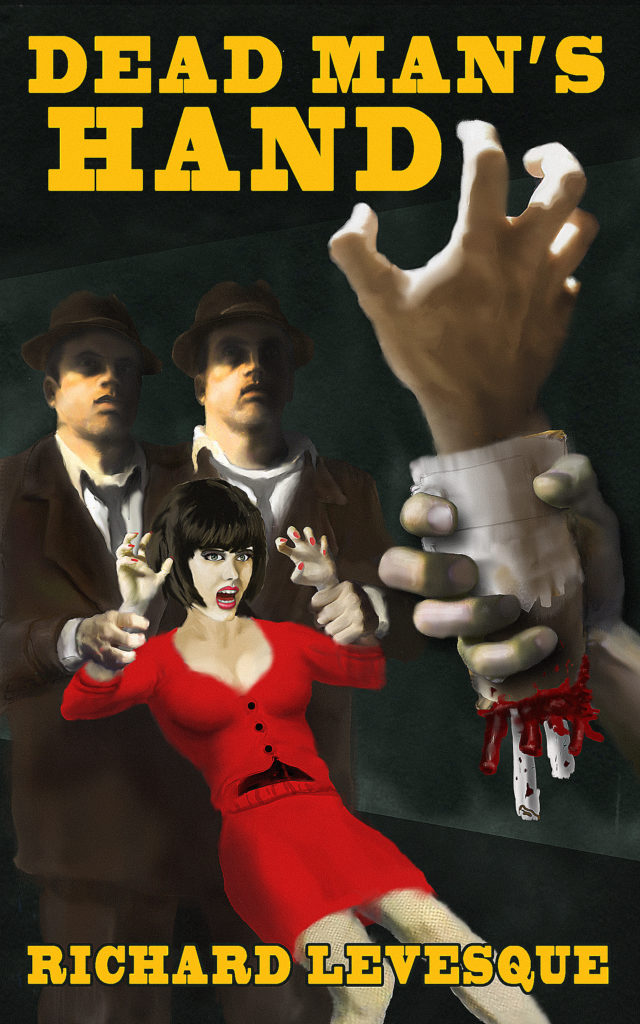 Zombies, werewolves, vampires, rival Bowie tribute bands, and conjoined twin mobsters…it's all in a day's work for Ace Stubble, a gritty lawyer whose clients are the undead and paranormal.
Ace should have learned a long time ago that "easy" jobs are never that easy, but how could this one go wrong? All he needs to do is find the right re-animator to put some life back into the dead man's hand that his friend Pixel Patterson has acquired. There could be a good deal of money in it–and it doesn't hurt that Pixel is easy on the eyes.
Unfortunately, re-animators aren't all that cooperative in this city, and before long Ace is calling in favors that lead to other favors. When a van-load of zombies goes missing, Ace realizes there's more to the dead man's hand than he'd thought, and there are people far more dangerous than Pixel Patterson trying to unlock the hand's secrets. But now it's too late for Ace to back out of the deal, and he has to rely on more than favors if he's going to come out of this one still in one piece.
Ace Stubble: Unfinished Business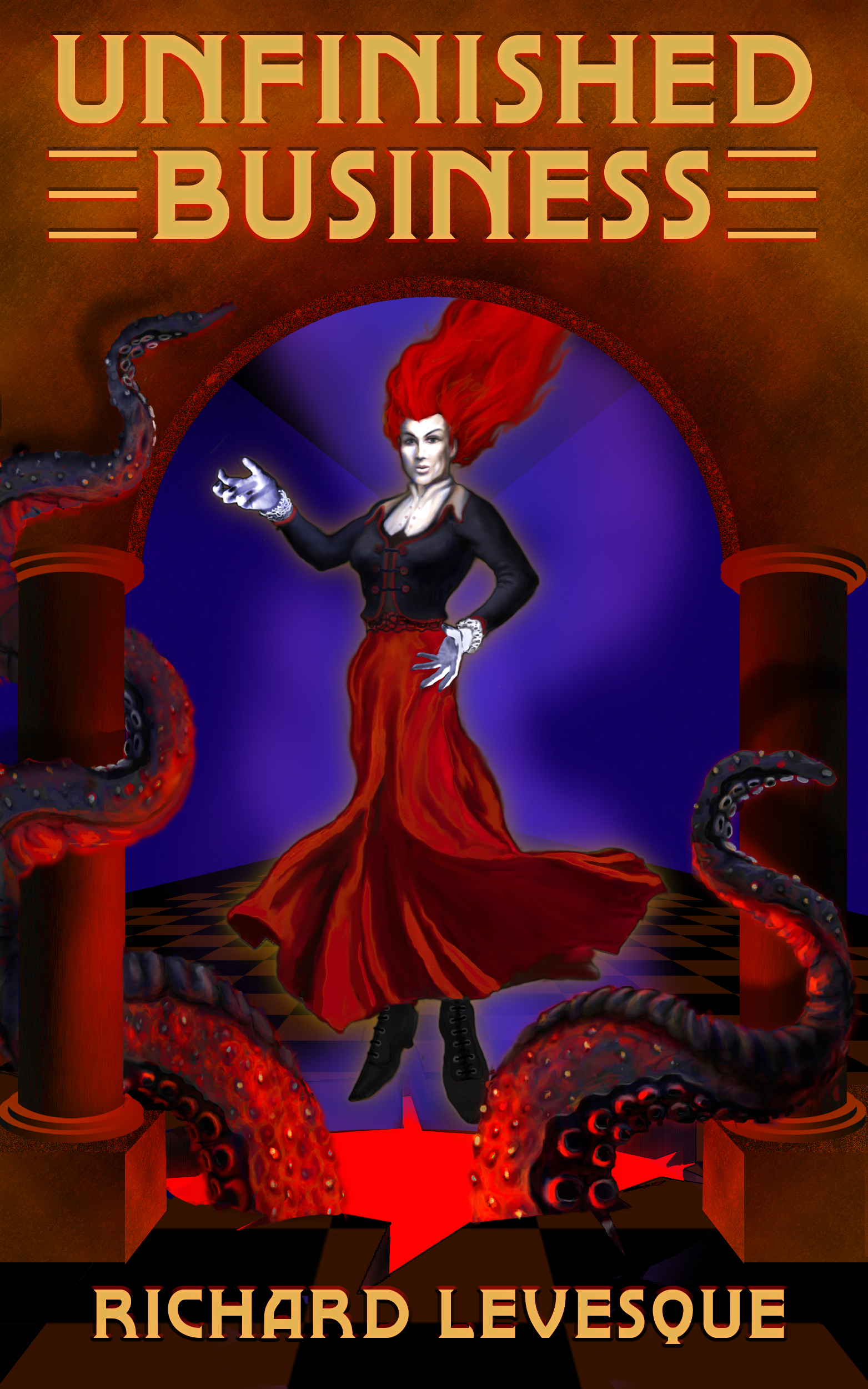 It's another open and shut case for Ace Stubble, lawyer for the undead and disembodied. At least that's what he thinks.
When Cordelia Dearborn—a ghost with a shady past—hires Ace to rid her home of pesky, freeloading descendants, Ace figures he'll have no problem collecting his fee. But there's more to this case than a cranky old ghost and a houseful of unwanted people. Everyone in the Dearborn family—the living, the dead, and the mentally ill—has a secret or two, and Ace can't avoid getting caught up in all of them. It doesn't help that Cordelia's beautiful granddaughter seems willing to do anything to keep from being evicted.
It's all such a mess that no one—neither the living nor the dead—seems aware that there's bigger trouble brewing in the house. Ace Stubble has faced danger before, but is he ready for what's living in the basement of the Dearborn estate?
Download From Amazon for Just 99¢
Ready For more? Check out the disruptions collection