New Release–All These Shiny Worlds II–FREE Download
Sometimes One World Just Isn't Enough…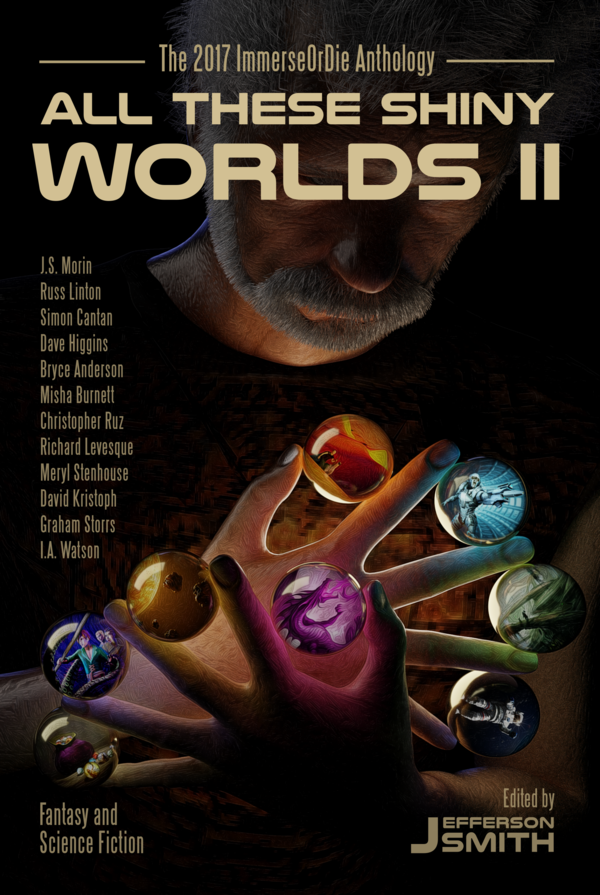 Last year, the good folks at Immerse or Die curated the first All These Shiny Worlds short story anthology, putting the work of several indie SF/F authors through the Immerse Or Die meat grinder and ending up with an anthology that has consistently placed high in sales ranks ever since.
I was pleased to have one of my stories survive the gauntlet in that first book and even more pleased to say I've managed to land another one in the sequel, All These Shiny Worlds II, which has just been released and, like its predecessor, is available as a FREE download at all the major e-book distribution sites.
So, if you'd like to read my story, "Without a Care in the World," and the twelve others it's joining in this new anthology, grab your copy now and dig in. I'm very pleased with how the story came out and hope you'll enjoy it.
Please consider sharing this post to let other science fiction and fantasy fans in on the good news!
All These Shiny Worlds All These Shiny Worlds II fantasy Free Download Immerse or Die New Release Science Fiction