It's Time to Celebrate with a Book Sale!
It's hard to believe, but today it's been five years since Take Back Tomorrow was published, and I'm celebrating by dropping the price of all my books to just 99¢ each. And one is actually free!
That's 8 Books for Just 7 Dollars!
But This Sale Lasts for Just One Day Only, So Grab These at the Bargain Price While You Can!
---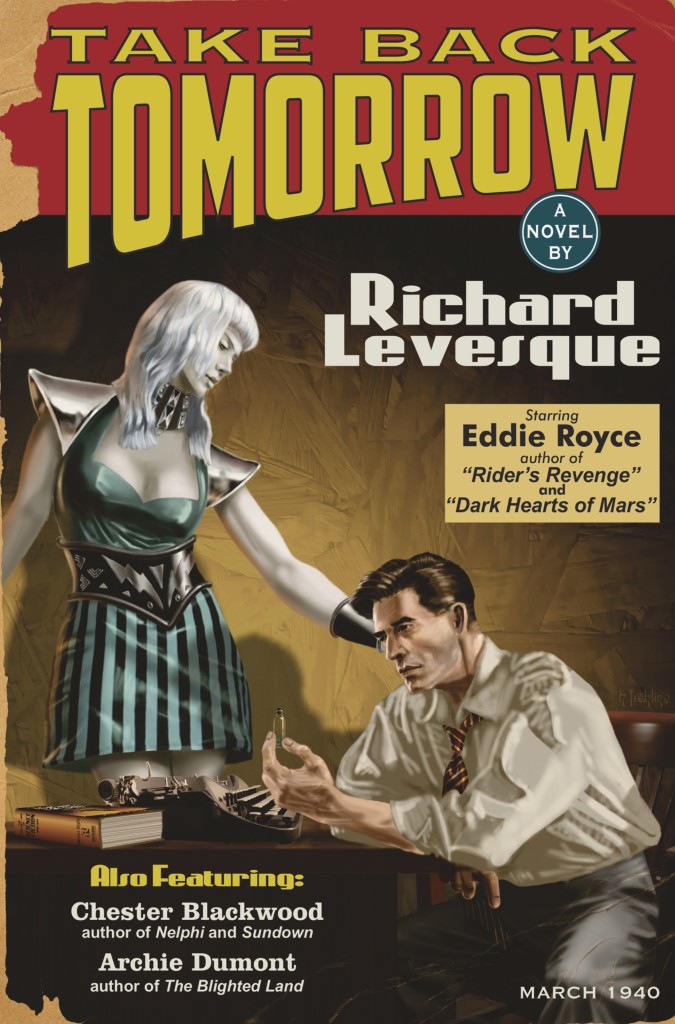 Eddie Royce is an up-and-coming science fiction writer with a terrible secret: he cheats.
He knew he'd get caught, of course. Eventually. But not like this. When disaster finally strikes, it strikes big, and Eddie is confronted by the worst person imaginable: his idol, the SF master, Chester Blackwood.
To Eddie's great surprise, however, Blackwood has secrets of his own, and instead of outing him, the master story-teller quickly embroils Eddie in a real-life mystery of time travel, beautiful women, and Hollywood gangsters. But then Blackwood disappears, so if Eddie wants to keep both the fame and the girl, he's going to have to do the one thing he's never been able to get right before: plot his way out of a crisis.
And the stakes if he fails? The very future of science fiction itself.
Buy Take Back Tomorrow for Just 99¢
---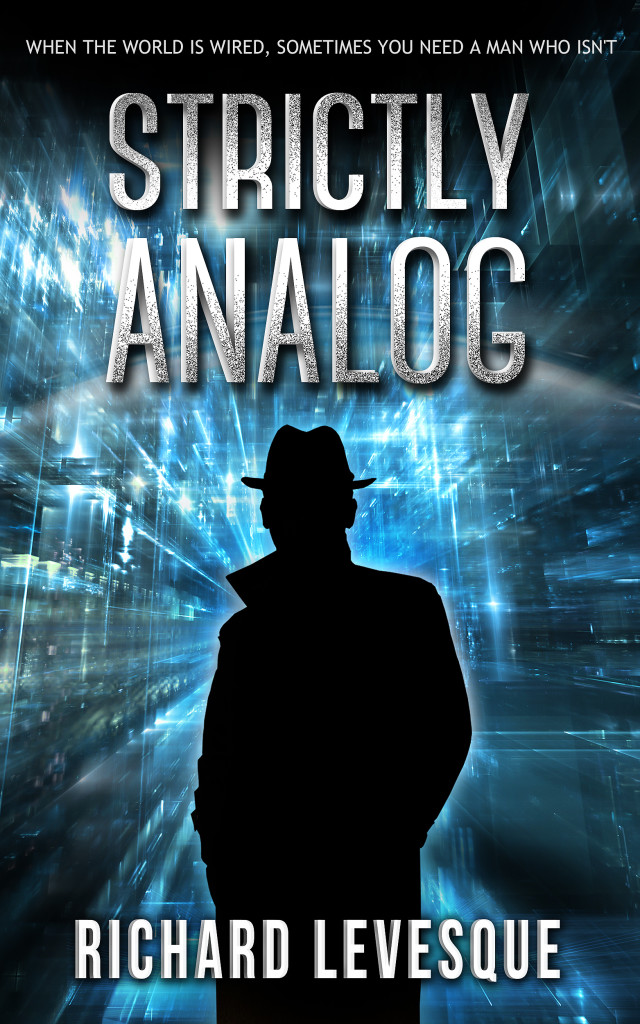 What's a private detective to do in a future where nothing is private any more?
For Ted Lomax, the answer is to find clients who need their info kept off the grid, and that's what Ted has done for years, skirting the high tech that runs the new California and living on the fringes of society. But when his daughter is accused of murdering her boyfriend–an agent in the Secret Police–Ted has to dig himself out of the hole he's been in for years in order to save her.
Before long, he's pulled into a shadow world of underground hackers, high-end programmers, and renegade gear-heads, all of whom seem to have a stake in California's future. The further he digs into the case, the clearer it becomes that it's about more than one dead agent. Solving it might save his daughter. And it might get him killed. And it just might open the door to secrets that reach back to the attack that almost killed him eighteen years before. At any rate, Ted Lomax will never be the same.
Buy Strictly Analog Now for Just 99¢
---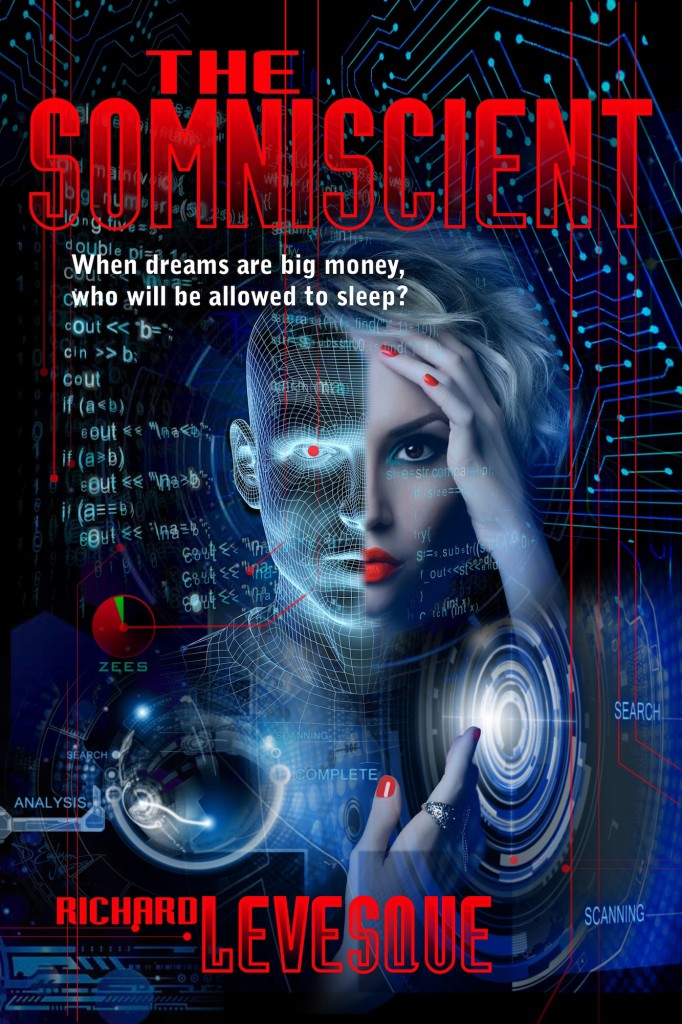 When reformed dream hacker Nix Nighthawk's sleep chip malfunctions, he is forced to seek help from a world he is trying to avoid—his old friends in the pirate dream network. But that world has changed, and Nix soon finds himself at the center of a complex plot to overthrow the vast corporation that controls every aspect of society. Betrayed by his lover, his friends, and even the technology that defines him, he has to choose: go back to living his safe and controlled existence, or be the hero and join forces with the revolutionary known only as The Somniscient.
Buy The Somniscient for Just 99¢
---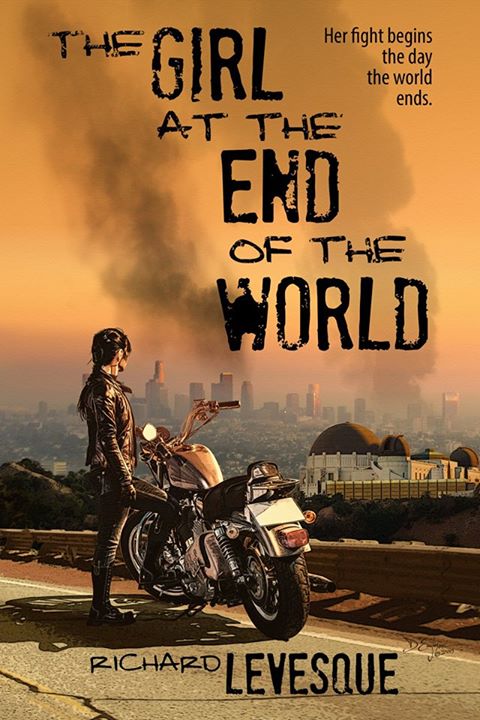 Her fight begins the day the world ends.
Scarlett Fisher is an average California teenager. She likes hanging out with her friends and talking on the phone. She does all right at school, and she's made the best of her parents' divorce. But in one way, she's special: on her fifteenth birthday, a fast-moving plague wipes out everyone she's ever known, yet somehow it passes her by.
Her family dead, alone in a corpse-strewn metropolis, she has no choice but to survive. She needs food, shelter, a safe place to sleep. She discovers that an ordinary girl is capable of extraordinary things, and that she's more resilient than she imagined. Even so, she wishes more than anything that she could just find another survivor.
Unfortunately for Scarlett, not everyone who survived the plague is looking for companionship. And she's about to find out just how difficult survival really is.
Get The Girl at the End of the World for Just 99¢
---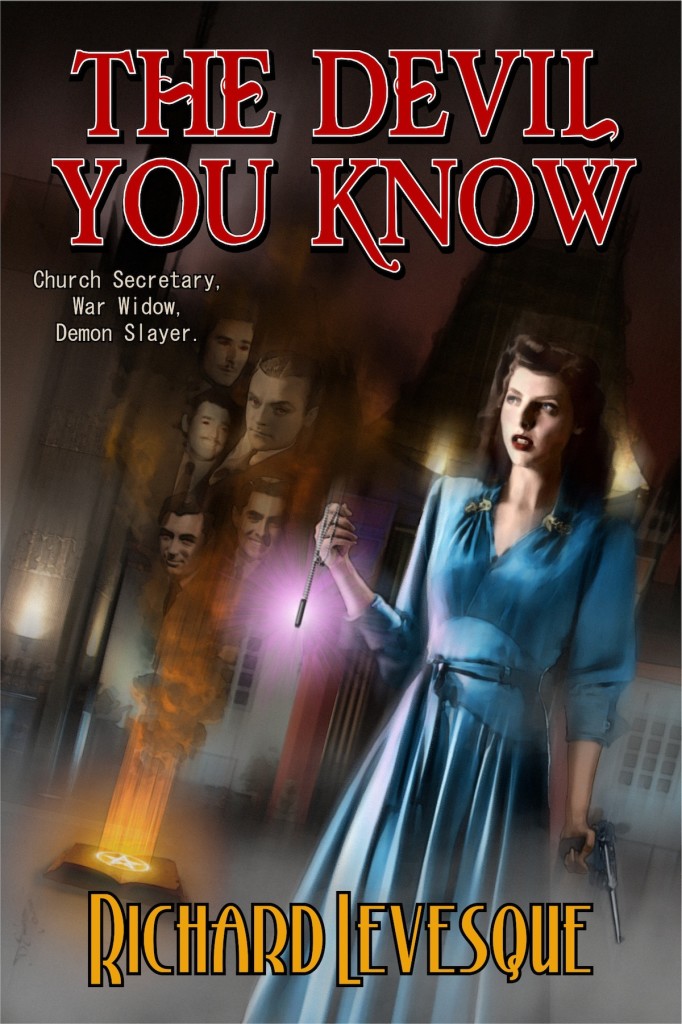 1946: The war may be over, but in Hollywood all hell is breaking loose.
When Marie Doyle discovers that demons are seducing the young women of Hollywood, she doesn't know where to turn for help. But when a demon takes the soul of her best friend, Marie has no choice but to stop them herself.
Church secretary, war widow, and now demon slayer, Marie enters a world she never knew existed—a world not just of desperate ingénues and Hollywood scandals, but also one of ravenous monsters.
The devil you know may be better than the devil you don't, but for Marie Doyle the choice might not matter. With demons on the loose and no one else aware of the truth, her only option is to send them back to hell—even if it means risking her soul.
Get The Devil You Know for Just 99¢
---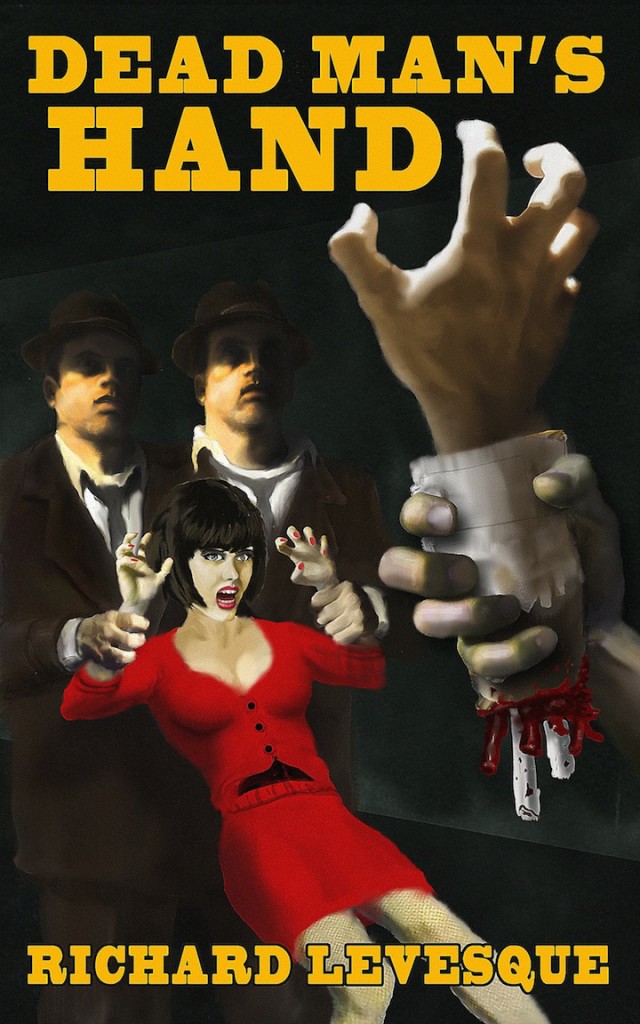 Zombies, werewolves, vampires, rival Bowie tribute bands, and conjoined twin mobsters…it's all in a day's work for Ace Stubble, a gritty lawyer whose clients are the undead and paranormal. Feeling a bit worn out, Ace just wants a vacation. But when a cute hacker with a big problem talks Ace into helping her out, he decides to call in some favors and be the good guy. It's not long before he's in deep trouble, and it's going to take more than smooth talk and quick wits if he wants to get out of this bind in one piece.
Get Your Copy of Dead Man's Hand for FREE!
---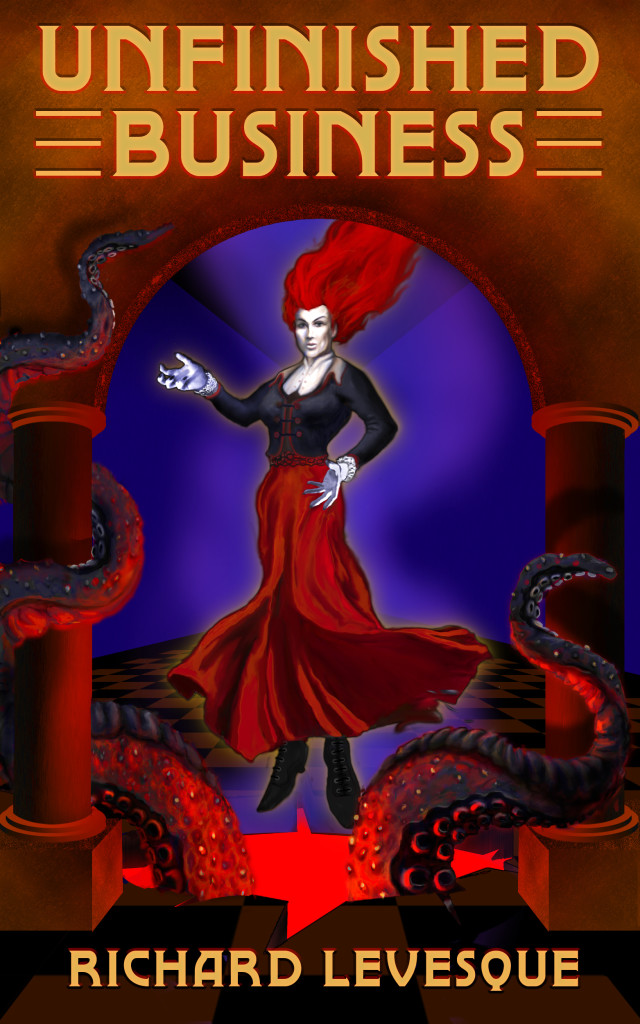 It's another open and shut case for Ace Stubble, lawyer for the undead and disembodied. At least that's what he thinks. When Cordelia Dearborn—a ghost with a shady past—hires Ace to rid her home of pesky, freeloading descendants, Ace figures he'll have no problem collecting his fee. But there's more to this case than a cranky old ghost and houseful of unwanted people.
Everyone in the Dearborn family—the living, the dead, and the mentally ill—has a secret or two, and Ace can't avoid getting caught up in all of them. It doesn't help that Cordelia's beautiful granddaughter seems willing to do anything to keep from being evicted. It's all such a mess that no one—neither the living nor the dead—seems aware that there's bigger trouble brewing in the house. Ace Stubble has faced danger before, but is he ready for what's living in the basement of the Dearborn estate?
Get Unfinished Business for Just 99¢
---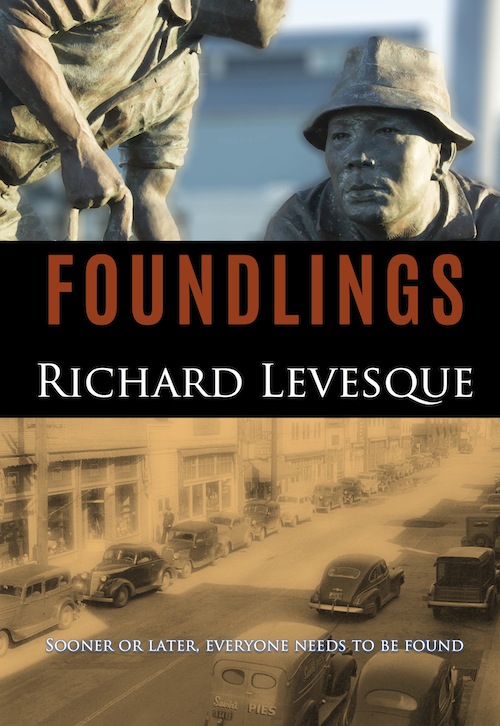 Derek Chandler had it all—the education, the promising future, the beautiful wife—but a tragic accident changed everything and his life now stands in ruins. Haunted by the ghosts of what might have been, Derek tries to lose himself in his new job, but what begins as a minor academic mystery soon unravels, leaving him with the burden of a second truncated life: that of long-vanished science fiction writer, Kichiro Nakamura.
Convinced that finding Kichiro is somehow the key to finding his own peace, Derek is drawn into a frantic search of modern and post-war Los Angeles as he tries to reconstruct the shattered kaleidoscope of American and Japanese cultures. And the key to everything just might be the beautiful—and very suspicious—tattoo artist, Yuki Kamikaze.
Get Foundlings for Just 99¢
---
There you have it: 8 books for just 7 dollars.
Thanks for helping me celebrate. These last five years have been great, and I'm looking forward to the next five. I wonder how many books we'll be celebrating then.
If you would do me the favor of helping to spread the word by using the share buttons below, I'd be most grateful! And thanks for stropping by!