New Audiobook Release: The Somniscient
When Dreams Are Big Money, Who Will Be Allowed to Sleep?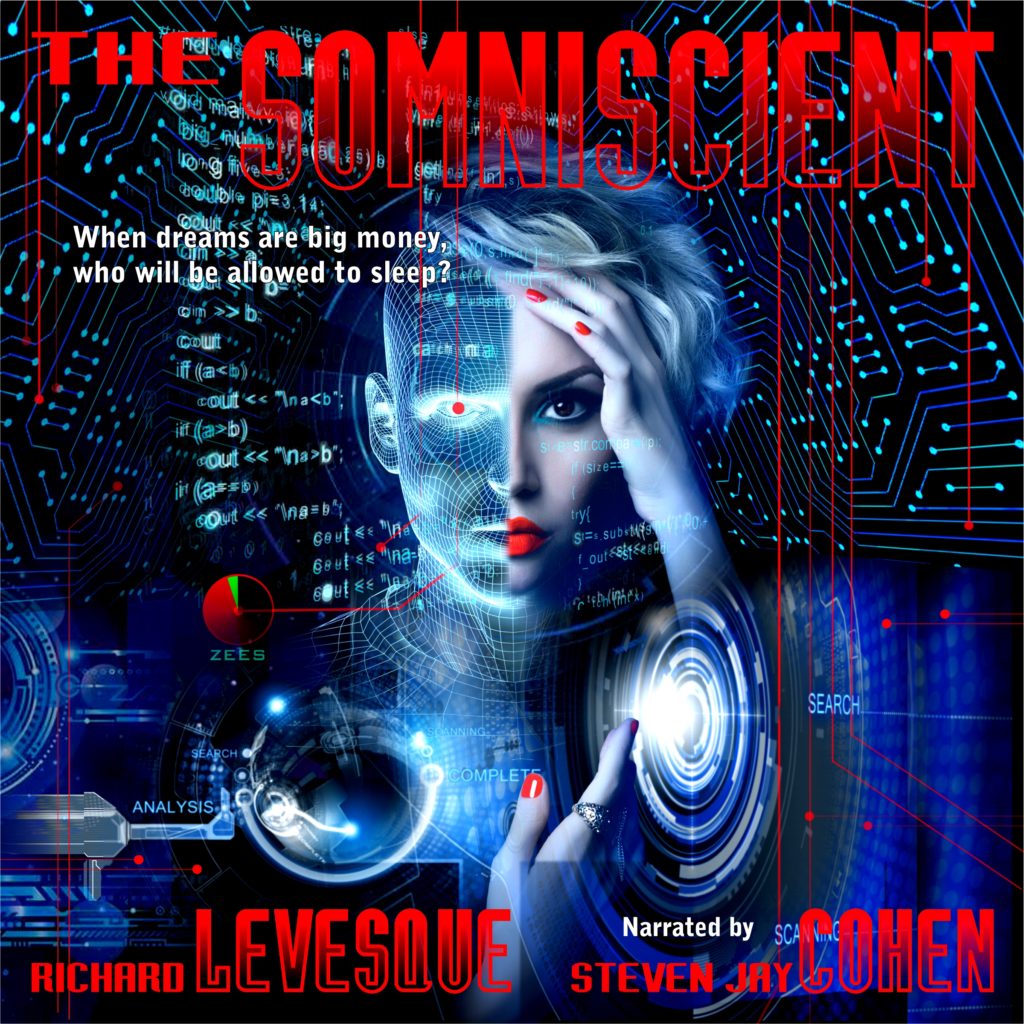 I'm pleased to announce the release of my latest audiobook, The Somniscient. This one is narrated by Steven Jay Cohen, who also handled the narration on Strictly Analog and Take Back Tomorrow.
The Somniscient is a cyberpunk story set in a not too distant future in which sleep has become the new currency.
Here's the Amazon description:
When reformed dream hacker Nix Nighthawk's sleep chip malfunctions, he is forced to seek help from a world he is trying to avoid – his old friends in the pirate dream network. But that world has changed, and Nix soon finds himself at the center of a complex plot to overthrow the vast corporation that controls every aspect of society. Betrayed by his lover, his friends, and even the technology that defines him, he has to choose: go back to living his safe and controlled existence, or be the hero and join forces with the revolutionary known only as The Somniscient.
In book format, The Somniscient has received solid reviews. Jefferson Smith, author of the Finding Tanya series and chief reviewer at Immerse or Die book reviews had this to say about it:
"Gritty and believable, The Somniscient has more twists than a network wiring schematic and an ending that will make you question what you're doing with your life."
If reading print books is something you don't always have enough time for, audio is a great alternative. I hope you'll take a moment to check out The Somniscient or share this announcement with your audiobook-loving friends.
Check Out The Somniscient on Audible Now
Audible audiobooks cyberpunk Science Fiction Steven Jay Cohen Strictly Analog Take Back Tomorrow The Somniscient